Monday 06-04-2020 - 08:58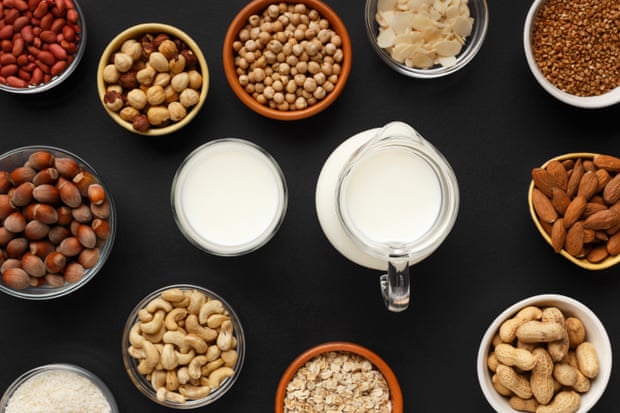 It's great to see that as a society we're becoming increasingly conscious of our eating habits and the paramount effects they can have on our planet. Environmental scientists everywhere are encouraging us to consume less meat and dairy. In fact, many have even proclaimed avoiding meat and dairy products to be the single biggest way to reduce our environmental impact on the planet. So, whether you're vegan, vegetarian, flexitarian or simply opt for soya milk in your morning tea, you're already decreasing your carbon footprint and actively helping fight climate change. There are endless ways you can adapt your diet to be more environmentally friendly, but to start you off we've assembled our very own Guide to Plant-based, alternative milks. We've taken into account taste, consistency, price point, adaptability and sustainability to satisfy all your milk needs. Enjoy!
Soya: Here To Stay
The popular soya bean milk is a solid all-rounder in our eyes, and is probably most comparable to dairy milk in terms of its consistency and taste. It has a creamy texture and isn't as sweet as other alternatives such as Almond. It tastes incredible in tea and a little goes a long way. If you enjoy a milky tea however, we'd suggest warming your milk first to avoid that dreaded splitting effect when combining plant-based milks to hot drinks. It equally works well with cereal, baking, savoury cooking - everything now we come to think of it. And with it containing more protein than any other plant-based milk, you can indulge guilt-free. In terms of brands, Alpro Soya definitely bags the gold medal. However, with a price point of £1.40 (approximately across the big 4 supermarkets), we recommend saving this for a generous splash in your tea, rather than for soaking your mountain of cornflakes each morning. With the growing popularity of Soya milk, most major supermarkets stock their own brand, accompanied by a much lower price tag. Tesco's 1 litre carton comes in at a reasonable 85p, whilst Aldi are smashing it with a 59p carton of plant-powered goodness. Soya milk is also considered top of the leaderboard on the sustainability scale.
We're All For The Almond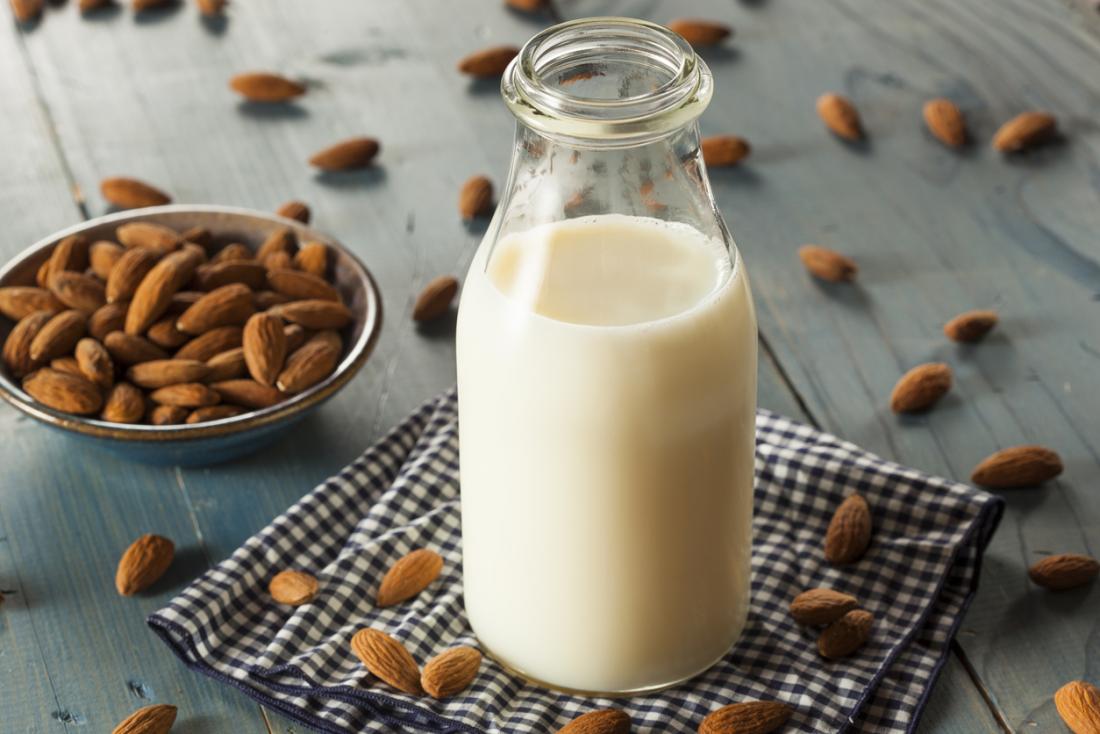 For a long time, almonds have dominated the plant-based milk scene. It has a very distinctive nutty taste, is quite sweet (overwhelmingly so if you opt for sweetened) and is of a thin, light consistency. Almond milk can be a great addition to smoothies, porridge and cereal. Alpro is probably the leading brand for Almond milk too (£1.80), although Almond Breeze is another option with a slightly lower price tag (£1.50). But again, the own brand ones tend to be just as good, and with Aldi offering theirs for 85p, it's also much kinder to your bank balance. Regarding their sustainability, the production of almond milk requires more water than any other dairy alternative. However, their environmental impact is still way less than that of dairy milk.
T-Oat-Ally Amazing
A freshly brewed americano with a splash of oat milk is a match made is caffeine-lovers heaven. Oat milk tends not to split nearly as much as other alternatives do, and makes for a smooth, creamy hot drink. Oatly is the leading brand and comes at a price point of £1.50, compared to Aldi's own version at 89p and Morrison's own at 85p! If you consider yourself a bit of a latte artist or want to replicate your Starbucks order from the comfort of your own home, we'd highly recommend giving Oatly barista edition a try. It's definitely a luxury purchase at £1.80, but its texture makes for the perfect frothy milk. Reach expert level by heating up the milk whilst giving it a whirl until it starts to foam up nicely. You'll also be pleased to know that oat milk performs significantly well across all sustainability metrics.
Also: Oatly Chocolate. If you don't know, get to know.
Crazy For Coconut
Coconut milk is considered a sweet, exotic alternative to supplement your beverage. We're not sold on it in tea, but it's popular among some folk in coffee – particularly iced coffee. It's also great for adding a sweet, creamy flavour when cooking or baking. And honestly, it's pretty refreshing to just have a cheeky gulp straight from the carton. As far as price is concerned, Alpro Coconut comes in at £1.70, whereas another leading brand Koko charge £1.50. Some supermarkets will stock their own brand, including Asda with their price point of 95p. Coconut milk isn't the most sustainable choice from the alternative milk range, we're afraid to say. Coconut trees of course only grow in tropical climates, and the pressure to meet global demand is resulting in exploitation of workers and destruction of rainforests. But it's still important to remember that all plant-based milks are superior to dairy milks when it comes to sustainability.
Crushin' On Cashew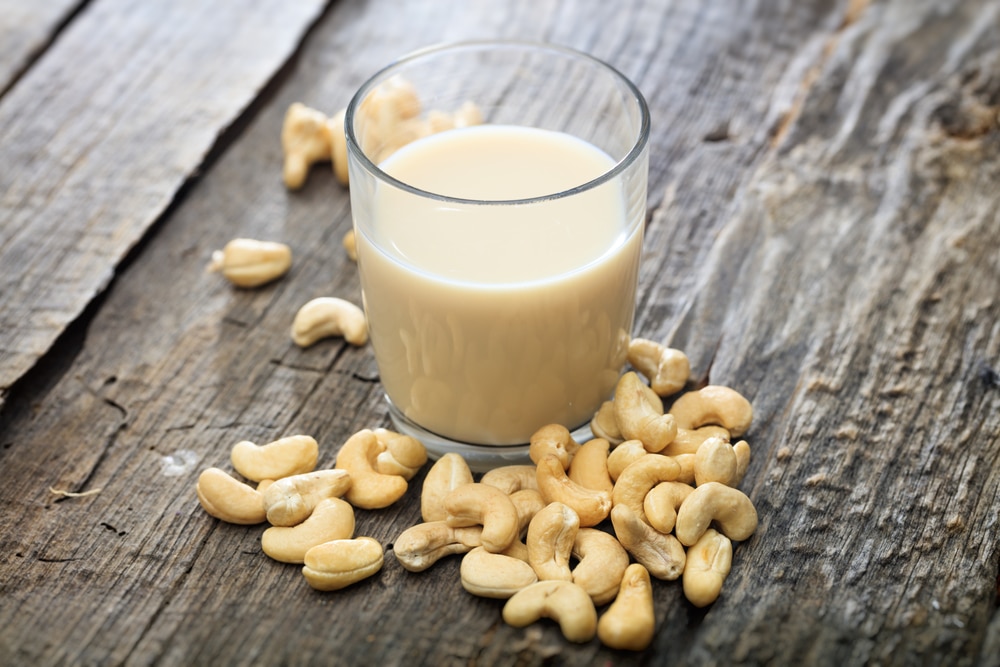 Cashew milk is definitely a niche option, but is famous for its health benefits. It's lower in carbohydrates than many other nut milks, is cholesterol-free, and about 75% of the fat in cashews is unsaturated fatty acids, which can help lower the risk of heart disease. As cashew milk doesn't need to be strained like
other nut milks, all the nutrients found in cashew nuts are maintained in the milk. It's often considered the most comparable to dairy milk due to its creamy consistency, and the nutty taste from the cashews is very subtle. It works well in hot drinks and isn't likely to curdle, but our recommendation is using this to create delicious savoury sauces. Our favourite being a cheesy / Alfredo sauce. Coming in at £1.80 it's definitely on the more expensive side, and as it isn't hugely popular, there doesn't seem to be any supermarkets with their own brand currently.
Researchers at the University of Oxford revealed a glass of dairy milk produces almost three times more greenhouse gas than ANY plant-based milk, and it consumes nine times more land than any of the plant-based milks (land is required to pasture the cows and grow their feed, which the animals release in the form of methane). That's not to say vegan alternatives don't have their drawbacks regarding sustainability, and it doesn't even mean you should necessarily cut dairy milk completely out of your diet. It's all about balance and understanding the impact our diet has on the planet, and making informed decisions based on that knowledge.
If you're interested in exploring the relationship between climate change and the agriculture industry further, check out 'Cowspiracy' on Netflix if you haven't already. And don't forget to stay connected to us via our Twitter @salfordsu and our Facebook group 'Campus Connections'.